The 2022 Subaru Love Promise Customer and Community Commitment Award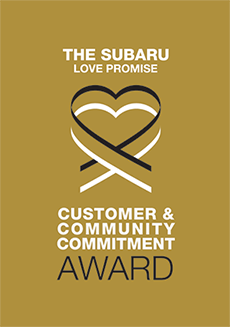 We've been nationally recognized for our dedication to our customers, our community, and the Subaru Love Promise.
We're honored to receive the 2022 Subaru Love Promise Customer and Community Commitment Award. This award nationally recognizes elite Subaru retailers who provide an exceptional customer experience at every interaction with Subaru. These retailers have also demonstrated an outstanding commitment to supporting passions and causes in their local communities in important areas such as the environment, community, health, education, and pets.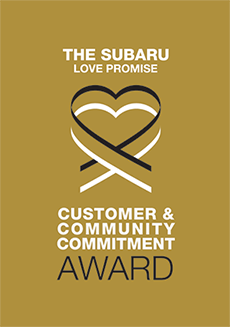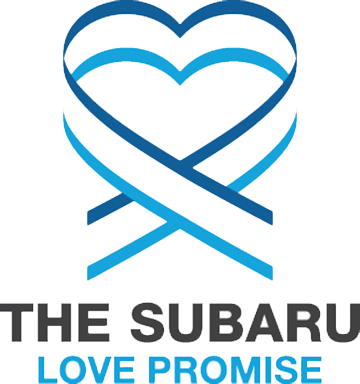 What is the Subaru Love Promise?
Subaru and our retailers believe in making the world a better place and the Subaru Love Promise is our vision of respecting all people. This is our commitment to show love and respect to our customers and to work to make a positive impact in the world.
How is Riverhead Bay Subaru dedicated locally to the Love Promise?
Our Love Promise can be seen in various partnerships with local charities and non-profits. We're grateful for the opportunity, not only to be a part of our community, but to serve it as well.
Southampton Animal Shelter
Riverhead Chamber of Commerce
Peconic Bay Medical Sponsor, Panoramic Living
Love Promise Stories from Riverhead Bay Subaru
Subaru and Riverhead Bay Subaru believe in making a positive impact on the communities in which we live and work. We uphold that belief through our Love Promise Community Commitment. Every month, we select inspiring stories from customers and partners from around our area who strive to support our collective commitment and feature them here
Tire and wheel save the day, again! - J D
If you think the meatheads are bad on Long Island the roads are worse! I am so glad my salesman Jimmy talked me into purchasing the "Tire and Wheel protection". With tire and wheel protection this coast me nothing to fix. Thank you, again Riverhead Bay!
---
First New Car. Tom R - Thomas R
I had been driving around an older car for years. I've been dreaming of a new car for a while but specifically a new Subaru. My salesman was Jimmy Delatola and although we are in strange and unprecedented times, Jimmy made this process so easy!! The car had to be ordered so any questions or concerns I had while waiting for the car were easily answered and no question was too much! I absolutely love my new Subaru and couldn't recommend it enough!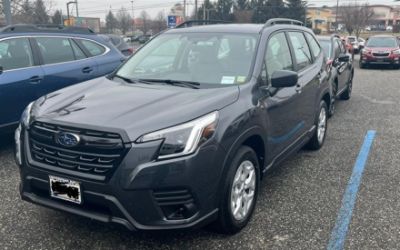 ---
A Subaru Miracle - Sarah B
I totalled my car crashing into a tree at night. The entire hood of my car including the motor and engine were destroyed. The front and side airbags went off. I crawled out of the car with nothing more than a sore chest from the seatbelt and a scratch on my thumb. I call it a Subaru Miracle. I went out and bought another Subaru the next morning.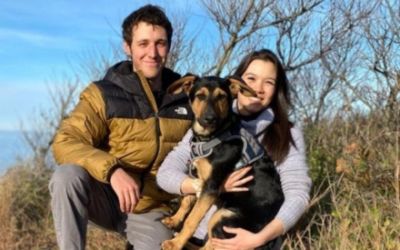 ---
Scary day driving on the North Fork - eric m
It started out a Nice November morning on my way to sign a lease on a new place to rent. Then things went very wrong in a hurry, when a deer ran across the highway striking my 2019 Subaru Forester in the drivers front and drivers door. The airbags went off and on in a brief second I was left stunned and concussed not knowing where I was or what just happened.. I remember seeing the deer and that was it.. Subaru's Starlink system came on and helped me find out where I was and send the medical assistance I needed to the scene. The Subaru saved my life is all I kept saying...till the ambulance came looking at all the damage. So a little about me I'm a Subaru salesman who has sold many cars over the almost 7 years he has been with the brand. I have seen many customers walk away from horrific accidents. The "they lived" commercial is real folks... I on November 2, 2021 made my own they lived moment and the car I sell and the Starlink I put on every customers car worked flawless.. Thank you Subaru for building one of the safest cars on the road. Guess who bought another Subaru again that's right me.. Subaru owner for life
---
My first new car - Chrissy R
During these confusing times when it is extremely difficult to get a car, my Salesman, Jimmy Delatola, promised me he would make it happen as quickly and smoothly as possible...he did! He was easily reached by phone or email, he never made me feel like I was asking too many questions or contacting him too often. He always had helpful suggestions and recommendations. I am very pleased with my new Subaru, my first new car ever! I am thankful to have had Jimmy Delatola as my salesman he gave me the best tutorial on how to make the most of all of the extras he helped me to select. I have already recommended him and given his phone number to 2 of my nephews that are looking to buy Subaru vehicles.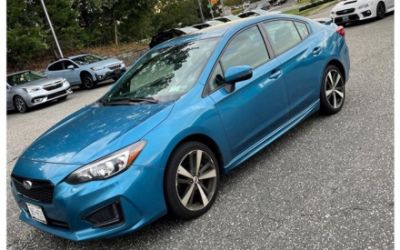 ---
Our 1st Subaru - Helen B
We have heard so many great things about the Subaru brand, coming from a loyal family of Toyota and Lexus owners. This was our first shot with the Subaru. After a quick test drive and review of the interior tec and features, we decided the 2021 Touring Legacy was the car for us. Our salesman Jimmy was so great to work with. He took his time showing us all the Legacy had to offer and how to use it all! What a great buying experience at Riverhead Bay Motors! we will be back!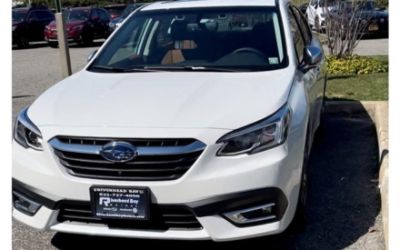 ---
Second Subaru from James - A H
This was my second Forester from James. The price was very fair and my salesman James Delatola was excellent. He is knowledgeable and always ready to answer questions about using all the features on the vehicle -- even long after the sale. He is low key and straight-forward -- no tricks. Best new car sales experience that I have ever had.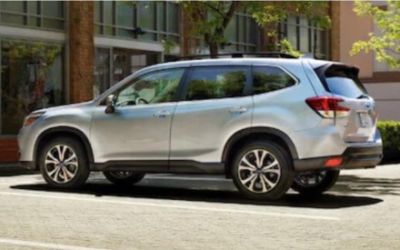 ---
Nothing like a new car - George M
We needed a new car, so we decided on a Subaru! James Delatola and the rest of the team were extremely helpful. No pushy sales gimmicks needed for this kind of car. Jimmy and Riverhead Bay Subaru really treated us like family and we couldn't be happier with the choice we made! Now we have the perfect daily driver with the option to go off road when we feel like an adventure!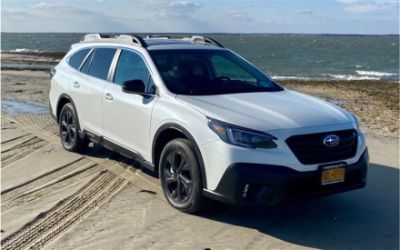 ---
Health And Wellness - Suffolk County U
In their continuous effort to provide community outreach Riverhead Bay Subaru has partnered with The Association for Mental Health and Wellness along with the Suffolk County United Veterans this winter. Suffolk County is home to more Veterans than any of the state's 62 counties. Suffolk County United Veterans has taken on the special responsibility of helping to ensure that those who have served our country receive appropriate support when it comes to securing decent affordable housing, training, employment opportunities, mental health assistance, and other necessary services. Founded in 1989 by a Vietnam War veteran, Suffolk County United Veterans (SCUV) initially focused on meeting the housing needs of the county's homeless Veterans. As the years passed, SCUV's mission would expand to include a broad range of support services, all dedicated to maintaining the dignity and self-sufficiency of returning Veterans. Timothy Mccutchan can be seen with Director of SCUV services, Wilkens Young at their facility at 939 Johnson Avenue in Ronkonkoma to supply our local veterans with new blankets to use this winter. Riverhead Bay Subaru is proud to be able to support our local veterans this winter season. If you would like to make a donation or to find more information on SCUV facilities and services, please use the following link: http://mhaw.org/programs/scuv/support-us-4/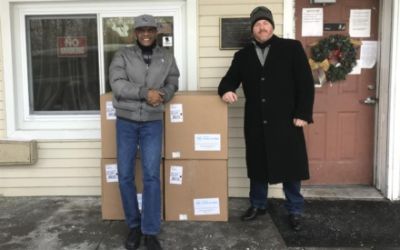 ---
The Best on Long Island - Heather G
Where do I begin!!!!! Everyone at Riverhead Bay Subaru is amazing. From the sales team, the finance department and the service department. My situation was a little different then most. I bought a 2018 WRX new from Donaldsons Subaru last April. I thought they were great until I started having issues with the car every month starting in September up until February. I reached out to Subaru headquarters and they declared it fell under the lemon law. They gave me different options and I picked to be put in a new model. They contacted Donaldsons considering that is where I originally purchased the vehicle. They did not want to help me and was making the process way harder then needed to be. I started to get discouraged. I asked if we could try a different dealership and I picked Riverhead Bay. I AM SO HAPPY I did because it was the best experience ever. From the first call and email they were great. Jimmy Delatola and Tim McCutchan went above and beyond. They kept me informed on everything that was happening. When I met them for the first time, I felt very comfortable and knew I made the right choice. They weren't typical salesman. You can tell they really care about helping people and it truly showed. I went to look at a 2019 rally blue wrx which is what I currently had. I fell in love with Jimmy's limited edition ceramic white wrx. I asked if they could find me one. They said they couldn't promise because they were hard to get but would try. About two days later they emailed me that they were able to locate one for me and was having it brought to the dealership. Once again they went above and beyond for me. Then I received a call from the finance department from Mike Clare to go over finances. He was very clear with options of warranties and answered any questions I had. When I picked up the car a few weeks ago it was not your normal pick up because we are dealing with the Covid -19 virus. I was a little nervous with this but once I got there I saw the precautions they were taking. Very safe environment! I cannot say enough about this dealership. If you're looking to buy a Subaru I wouldn't go anywhere but here. When you go ask for Jimmy or Tim they are AWSOME!!!!!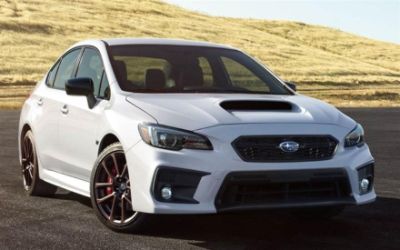 ---