The 2023 Subaru Love Promise Customer and Community Commitment Award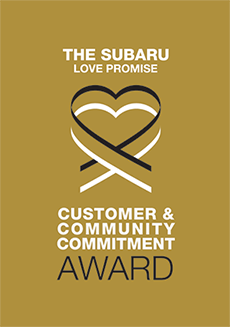 We've been nationally recognized for our dedication to our customers, our community, and the Subaru Love Promise.
We're honored to receive the 2023 Subaru Love Promise Customer and Community Commitment Award. This award nationally recognizes elite Subaru retailers who provide an exceptional customer experience at every interaction with Subaru. These retailers have also demonstrated an outstanding commitment to supporting passions and causes in their local communities in important areas such as the environment, community, health, education, and pets.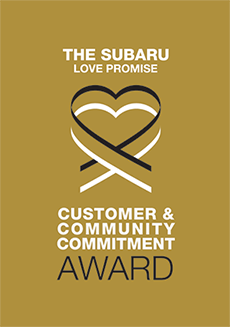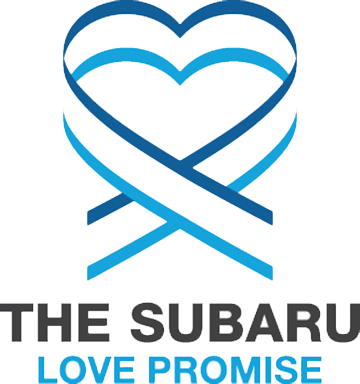 What is the Subaru Love Promise?
Subaru and our retailers believe in making the world a better place and the Subaru Love Promise is our vision of respecting all people. This is our commitment to show love and respect to our customers and to work to make a positive impact in the world.
How is Riverhead Bay Subaru dedicated locally to the Love Promise?
Our Love Promise can be seen in various partnerships with local charities and non-profits. We're grateful for the opportunity, not only to be a part of our community, but to serve it as well.
Southampton Animal Shelter
Riverhead Chamber of Commerce
Peconic Bay Medical Sponsor, Panoramic Living
Love Promise Stories from Riverhead Bay Subaru
Subaru and Riverhead Bay Subaru believe in making a positive impact on the communities in which we live and work. We uphold that belief through our Love Promise Community Commitment. Every month, we select inspiring stories from customers and partners from around our area who strive to support our collective commitment and feature them here
A Home for Nitro - Venessa H
During the month of October our friends at Riverhead Bay Subaru, in Riverhead, New York, advertised our shelter and adoptable pets in celebration of their Subaru Loves Pets event. Due to their great marketing, a lovely couple that was car shopping saw the advertisements and decided to give our shelter a visit. It must have been fate intervening, because as soon as they came in, they ended up falling in love at first sight. Who they fell for was not a cute little puppy like you would imagine, but instead a large, senior mixed breed dog named Nitro. Nitro had found himself at a local municipal shelter after his previous owner, a Veteran, fell ill and was unable to care for him. Nitro waited and waited and was quickly running out of time. He was sadly passed by there due to his age, and his dark color. Nitro is an 11-year-old dog, mostly black, who loves everyone he meets but sadly never had the chance to show his true personality. He was kept in a cold cage where he was passed by day after day, for over 100 days in his previous shelter. When we rescued him, Nitro was so happy, knowing he would soon find someone to love him forever. And he wasn't wrong! Only a week after being rescued, his adopters received a sign at the Subaru dealership. They immediately stopped by the shelter and met Nitro. He happily wagged and wiggled upon meeting them, and we all knew he had found his forever family! Nitro was adopted on October 9th and is currently living the good life he should have had all along.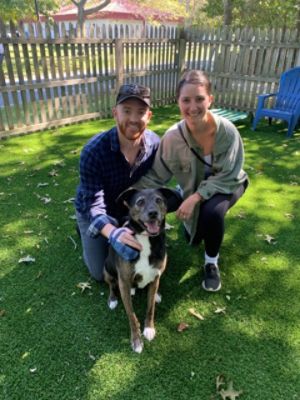 ---
Spreading Love and Warmth at Stony Brook Hospital Cancer Center - Morgan W. - Morgan W
On Thursday, June 16th the LLS Metro NY Chapter and Riverhead Bay Subaru had the pleasure of delivering 80 blankets and arts and crafts kits to Stony Brook Hospital Cancer Center as part of the Subaru Loves to Care Program. These blankets were received by the Stony Brook Hospital Cancer Center staff who were thrilled to arrange delivery for their patients. Many thanks to everyone at Riverhead Bay Subaru for not only an incredible day, but for their continued support of LLS's mission to cure blood cancers and improve the quality of life of patients and their families.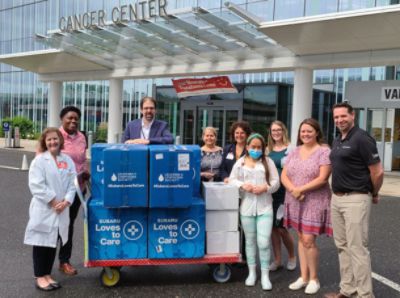 ---
Consistency Is Key - Terrence O
Riverhead Bay Subaru, in partnership with The Leukemia & Lymphoma Society, returned for the sixth year in a row to deliver blankets, craft kits, tote bags and messages of hope to Stony Brook Cancer Center patients. Since 1949, LLS has invested nearly $1.5 billion in groundbreaking research, pioneering many of today's most innovative approaches. They work tirelessly to find cures and ensure patients can access the lifesaving treatments they need. When someone experiences the fear and uncertainty of a cancer diagnosis, they provide hope, compassion, education and support. Riverhead Bay Subaru is happy to aid in any way we can and together we hope the longevity of this platform and consistent contributions can make an impact in the cancer community.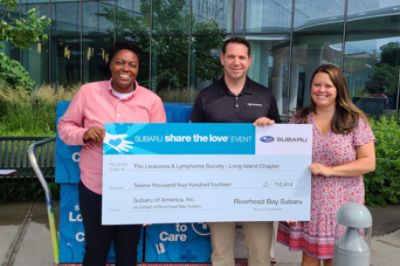 ---
Tire and wheel save the day, again! - J D
If you think the meatheads are bad on Long Island the roads are worse! I am so glad my salesman Jimmy talked me into purchasing the "Tire and Wheel protection". With tire and wheel protection this coast me nothing to fix. Thank you, again Riverhead Bay!
---
First New Car. Tom R - Thomas R
I had been driving around an older car for years. I've been dreaming of a new car for a while but specifically a new Subaru. My salesman was Jimmy Delatola and although we are in strange and unprecedented times, Jimmy made this process so easy!! The car had to be ordered so any questions or concerns I had while waiting for the car were easily answered and no question was too much! I absolutely love my new Subaru and couldn't recommend it enough!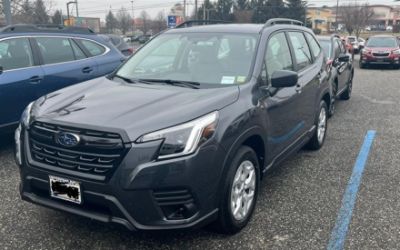 ---
A Subaru Miracle - Sarah B
I totalled my car crashing into a tree at night. The entire hood of my car including the motor and engine were destroyed. The front and side airbags went off. I crawled out of the car with nothing more than a sore chest from the seatbelt and a scratch on my thumb. I call it a Subaru Miracle. I went out and bought another Subaru the next morning.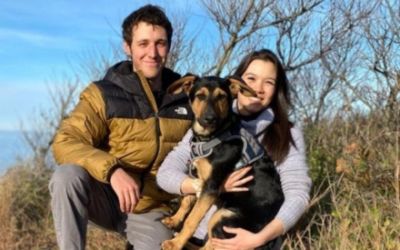 ---
Scary day driving on the North Fork - eric m
It started out a Nice November morning on my way to sign a lease on a new place to rent. Then things went very wrong in a hurry, when a deer ran across the highway striking my 2019 Subaru Forester in the drivers front and drivers door. The airbags went off and on in a brief second I was left stunned and concussed not knowing where I was or what just happened.. I remember seeing the deer and that was it.. Subaru's Starlink system came on and helped me find out where I was and send the medical assistance I needed to the scene. The Subaru saved my life is all I kept saying...till the ambulance came looking at all the damage. So a little about me I'm a Subaru salesman who has sold many cars over the almost 7 years he has been with the brand. I have seen many customers walk away from horrific accidents. The "they lived" commercial is real folks... I on November 2, 2021 made my own they lived moment and the car I sell and the Starlink I put on every customers car worked flawless.. Thank you Subaru for building one of the safest cars on the road. Guess who bought another Subaru again that's right me.. Subaru owner for life
---
My first new car - Chrissy R
During these confusing times when it is extremely difficult to get a car, my Salesman, Jimmy Delatola, promised me he would make it happen as quickly and smoothly as possible...he did! He was easily reached by phone or email, he never made me feel like I was asking too many questions or contacting him too often. He always had helpful suggestions and recommendations. I am very pleased with my new Subaru, my first new car ever! I am thankful to have had Jimmy Delatola as my salesman he gave me the best tutorial on how to make the most of all of the extras he helped me to select. I have already recommended him and given his phone number to 2 of my nephews that are looking to buy Subaru vehicles.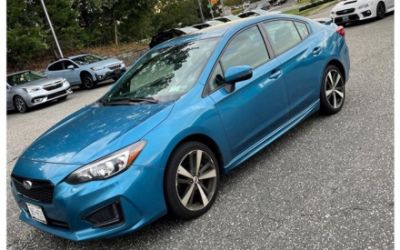 ---
Our 1st Subaru - Helen B
We have heard so many great things about the Subaru brand, coming from a loyal family of Toyota and Lexus owners. This was our first shot with the Subaru. After a quick test drive and review of the interior tec and features, we decided the 2021 Touring Legacy was the car for us. Our salesman Jimmy was so great to work with. He took his time showing us all the Legacy had to offer and how to use it all! What a great buying experience at Riverhead Bay Motors! we will be back!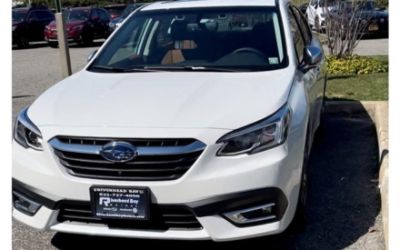 ---
Second Subaru from James - A H
This was my second Forester from James. The price was very fair and my salesman James Delatola was excellent. He is knowledgeable and always ready to answer questions about using all the features on the vehicle -- even long after the sale. He is low key and straight-forward -- no tricks. Best new car sales experience that I have ever had.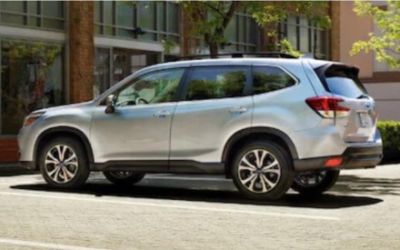 ---