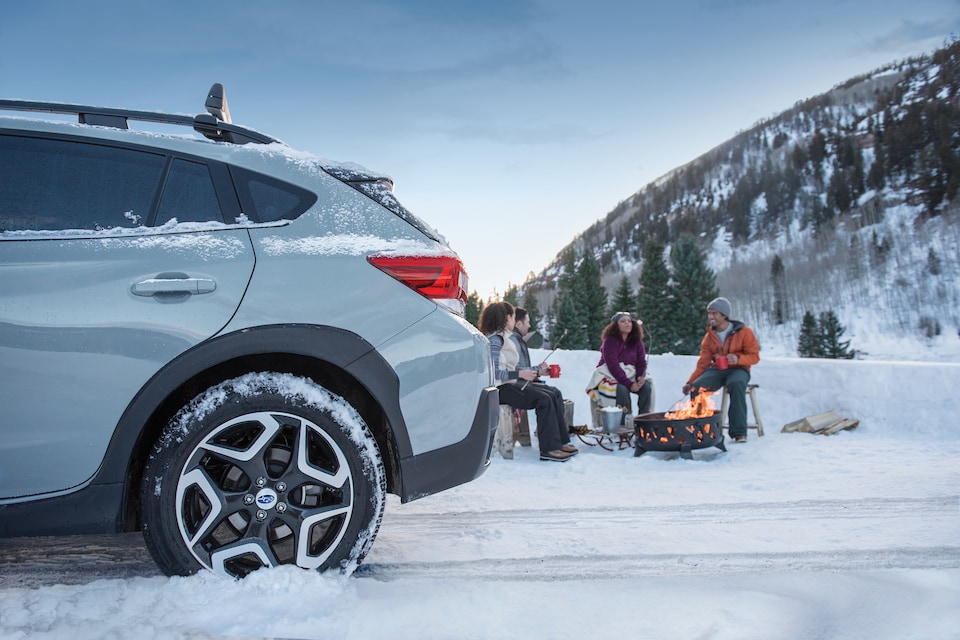 ?
Just because the snow falls and the temperatures go below freezing, doesn't mean that we get to stay in our nice warm homes. We all will be driving in unfortunate winter weather at some point and should be prepared for whatever road conditions or wintery predicaments that may come our way.
Winter Maintenance Recommendations
Although winter has already arrived, it doesn't mean it's too late to make sure your vehicle is ready for the wintery weather to come. Here are a few winter maintenance preparations that we, here at Riverhead Bay Subaru recommend:
Switch Over To Winter Tires - Whether you still have your summer tires on or you're rocking the all-seasons, it's imperative that you put on good winter tires. Even if your vehicle has all-wheel drive, a good ground clearance, and plenty of tech to help you stay on track, without winter tires you could still struggle. Winter tires are designed for the snow, ice, and freezing temperatures and should be utilized, especially when you reside in the frigid New York area.
Check All Fluids - This list includes making sure your oil is changed if needed, checking your windshield washer fluid level, ensuring other fluids, like your transmission, brake, and steering fluids, are full and ready to go, and keeping your gas tank above a quarter of a tank.
Test Your Battery - Cold temps can destroy your battery and may even stop your vehicle from starting. If you've had a few hard starts or if your car hasn't started at all and you've required a jump, you'll want to have us test your battery to see if it needs to be replaced.
Check Your Heating And Defrost Systems - Nothing is more annoying than running through the below zero temperatures to your vehicle only to discover the heat doesn't work. Not only will this provide you with a cold drive, but it also won't melt any ice or defrost your windows, making it difficult to see at all.
If your vehicle has yet to be prepped for winter, schedule an appointment with our service center and we will help you get prepared for the winter season that's only just begun.
Winter Safety Driving Tips
Even if you've prepped your vehicle for winter, there are still some situations that all of the winter vehicle planning you've done can't handle. Drivers should be more cautious during the winter months, especially if there are inclement weather conditions. Here are a few winter safety driving tips that we recommend:
Drive Slowly - If the roads are bad - slow down - and don't forget to buckle up. Being late is better than being in an accident and slowing down, which also includes being slower in your accelerating and decelerating, will help keep you on track.
Don't Stop If You Can Avoid It - In the snow it takes a lot to get moving again. Slowing down, but not stopping completely, can help with your next acceleration.
Don't Power Up Hills, But Don't Stop On A Hill - When going up a hill you don't want to spin your wheels by applying extra gas. Instead, try to get moving before you reach the hill and let the inertia bring you to the top. Make sure you have enough force, though, because you don't want to have to start from a stop on a hill that's covered in ice.
Increase The Distance Between You And The Car In Front Of You - The normal following distance is three to four seconds. This should be increased to eight to ten seconds when it's bad weather.
Stay Home - You know your comfort level in the snow and your vehicle. If you think it's unsafe to drive: don't.