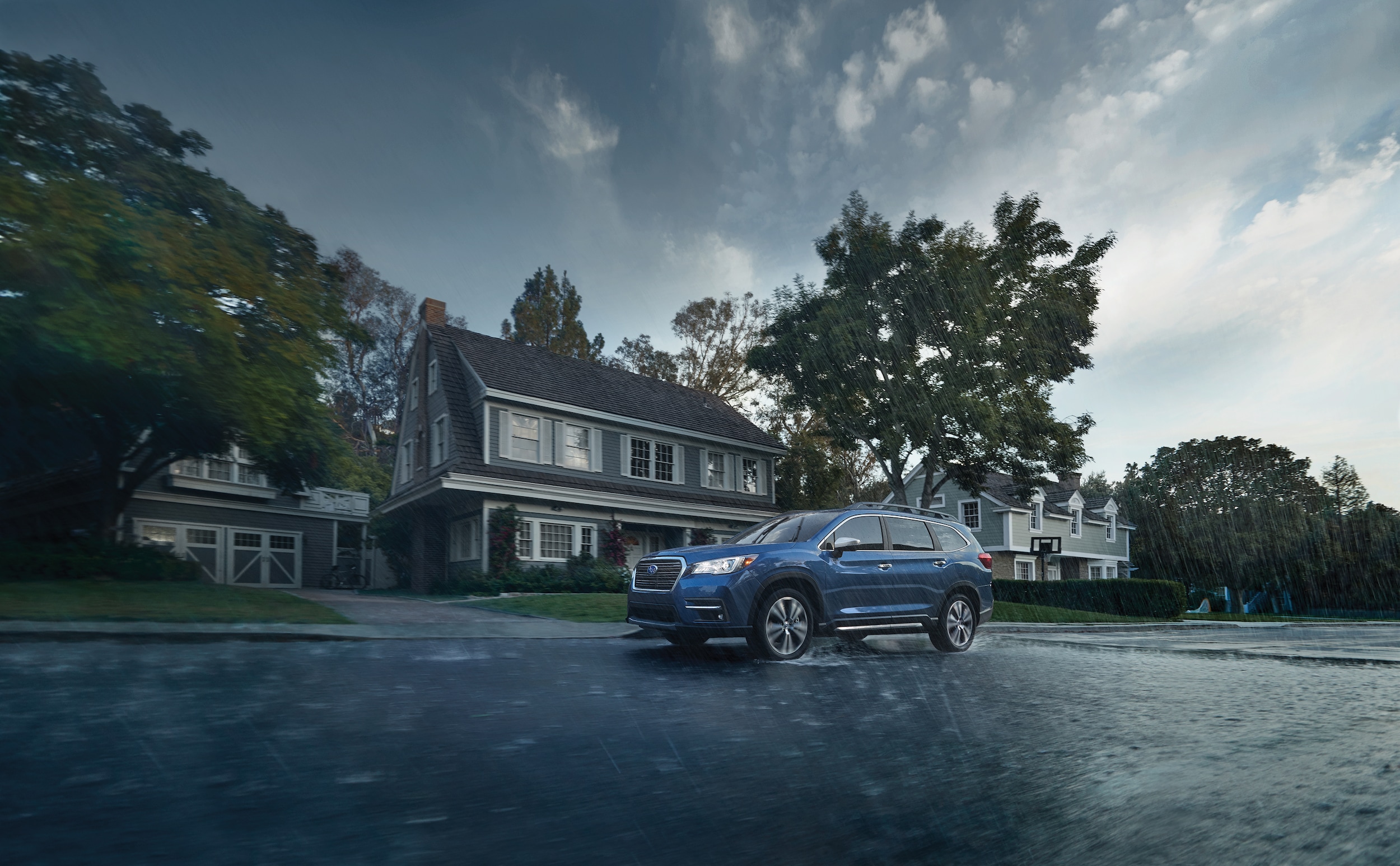 ?The introduction of the new Subaru Ascent was met with lots of excitement as the brand came back to the three-row SUV class. The Ascent received lots of fanfare and excited families around Long Island that love its safety features, comfort, and functionality. But, how do you improve upon the first-ever Subaru Ascent? Well, it's tough, but the 2020 Subaru Ascent manages to do so with a few small additions to the Subaru three-row SUV. See more on the 2020 Subaru Ascent changes below!
What's New to the 2020 Subaru Ascent?
Are you a driver often forgetting your groceries or even a kid or pet in the back seat when you get out? Well, the 2020 Subaru Ascent comes standard with Rear Seat Reminder, which monitors the opening and closing of the rear doors then reminds you to check the back as you get out. This feature means no more melted ice cream for those forgetful drivers. The 2020 Subaru Ascent is also more convenient with a one-touch interior lights button and locking function for the power rear liftgate! While small, these additions help make sure driving hassles are fewer and farther between.
Why Buy a 2020 Subaru Ascent on Long Island?
You'll find the Subaru Ascent for sale in Riverhead, and there are plenty of reasons to consider buying a new Ascent. Along with those features mentioned above, the new Subaru Ascent has a long list of other helpful safety and security features, and many of those, such as lane-departure warning, come standard. Of course, the new Subaru Ascent is yet another model from the brand coming standard with all-wheel drive, which makes it ideal for the area's winters, and it can handle other sketchy terrains when you're looking to explore. Plus, the cabin space helps larger families manage all that's on their plates.
In short, there are lots of reasons to buy a new Subaru Ascent, so come by our dealership to see it for yourself today!